This month Harrah's Resort Southern California, in collaboration with the Rincon Tribe, unveiled its newest art installation — a 10-foot bronze statue titled Rincon Rabbit Hunters. It depicts a Luiseño father and son hunting rabbits with a traditional throwing stick.
The sculpture is the work of artist George Rivera and has been in the works for two years. The piece pays tribute to the significance of passing down cultural knowledge from one generation to the next, embodying a core value in the Rincon community. With the use of live models, wax moldings and 3D printing, Rivera brought his work to life and it can now be seen in our art garden located in the Courtyard. Rivera says he is very proud of this piece in particular and even goes as far as saying that it may be his best work yet.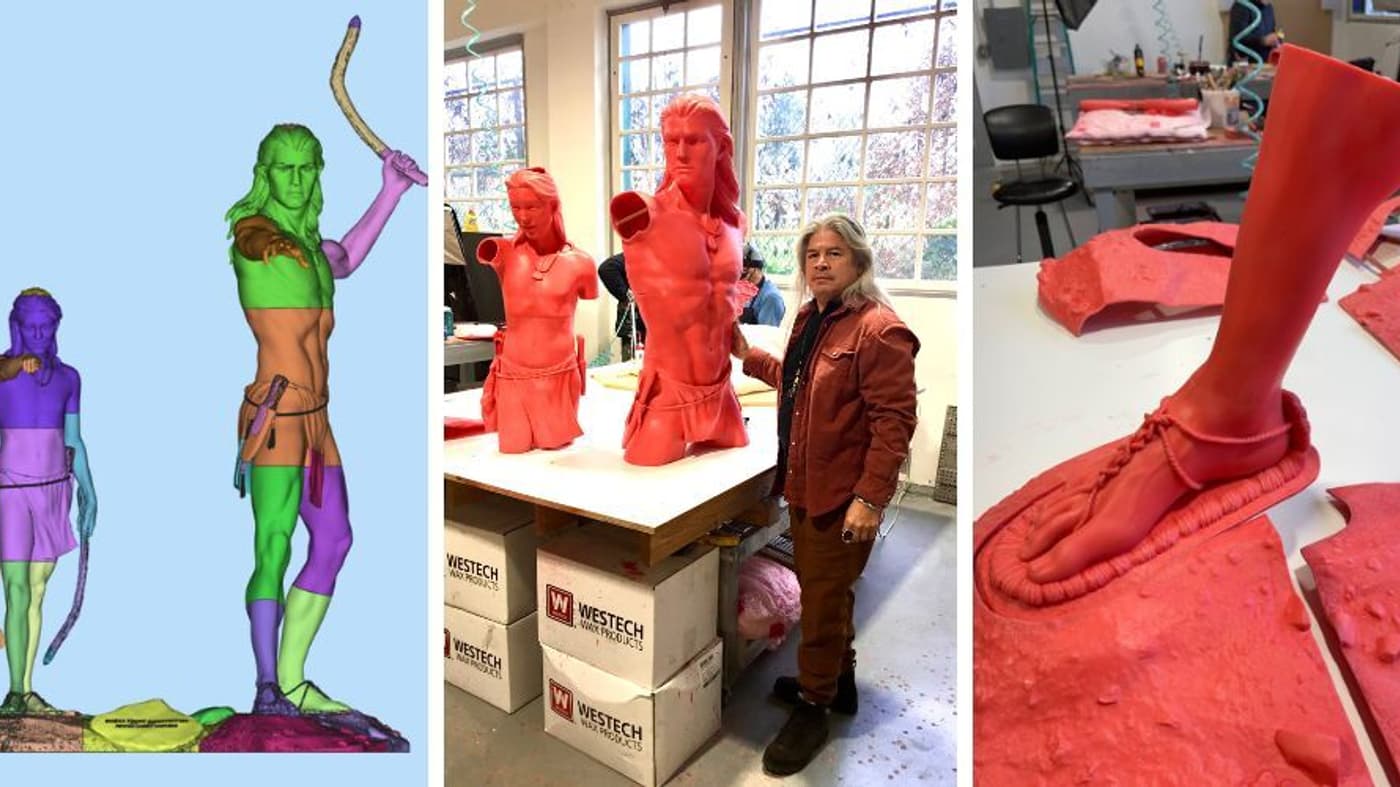 "After meeting with the [Rincon] committee and taking a deep dive through photos and resources that tie back to their heritage, I wanted to showcase the father-son relationship of educating the son on hunting practices within the tribe," said Rivera. "You'll see how both individuals are in peak fitness, wearing the traditional sandals and garments to allude to clothing worn during this time period, and most importantly, symbolizing the integral relationship between a family."
Other works of art at Harrah's Resort SoCal that honor the Rincon Tribe include the Making Wiiwish sculpture, also located in the Courtyard art garden, as well as Milky Way Woman who stands tall at the Valet entrance to the resort.
Next time you're looking for some sunshine and culture in Funner, CA stop by Courtyard and take a look at Rincon Rabbit Hunters or other works of art located around Harrah's Resort SoCal.