Harrah's Resort SoCal is committed to giving back, and since opening its doors in 2002, the best resort in Funner, CA has donated over $5 million in cash and in-kind gifts to charitable organizations in the SoCal area. With the launch of its All-in 4 Change cash grant program in 2015, the resort brought the community itself into the process of supporting local charities. From providing food for people in need to helping provide highly trained service dogs for individuals with disabilities, this year 15 charities received a share of $150,000 in cash.
In July, your favorite San Diego, Riverside and Orange County non-profits entered for a chance to win a cash grant. Out of 102 applications, 25 organizations were selected to move forward into the community voting phase. This year All-in 4 Change received a record-breaking 200,000 votes! The votes were tallied on September 30 the 15 lucky winners were invited to an event in their honor at Harrah's Resort SoCal.
And now, without further adieu, we are pleased to announce that this year's All-in 4 Change cash grant winners!

1st Place for $55,000: Feeding San Diego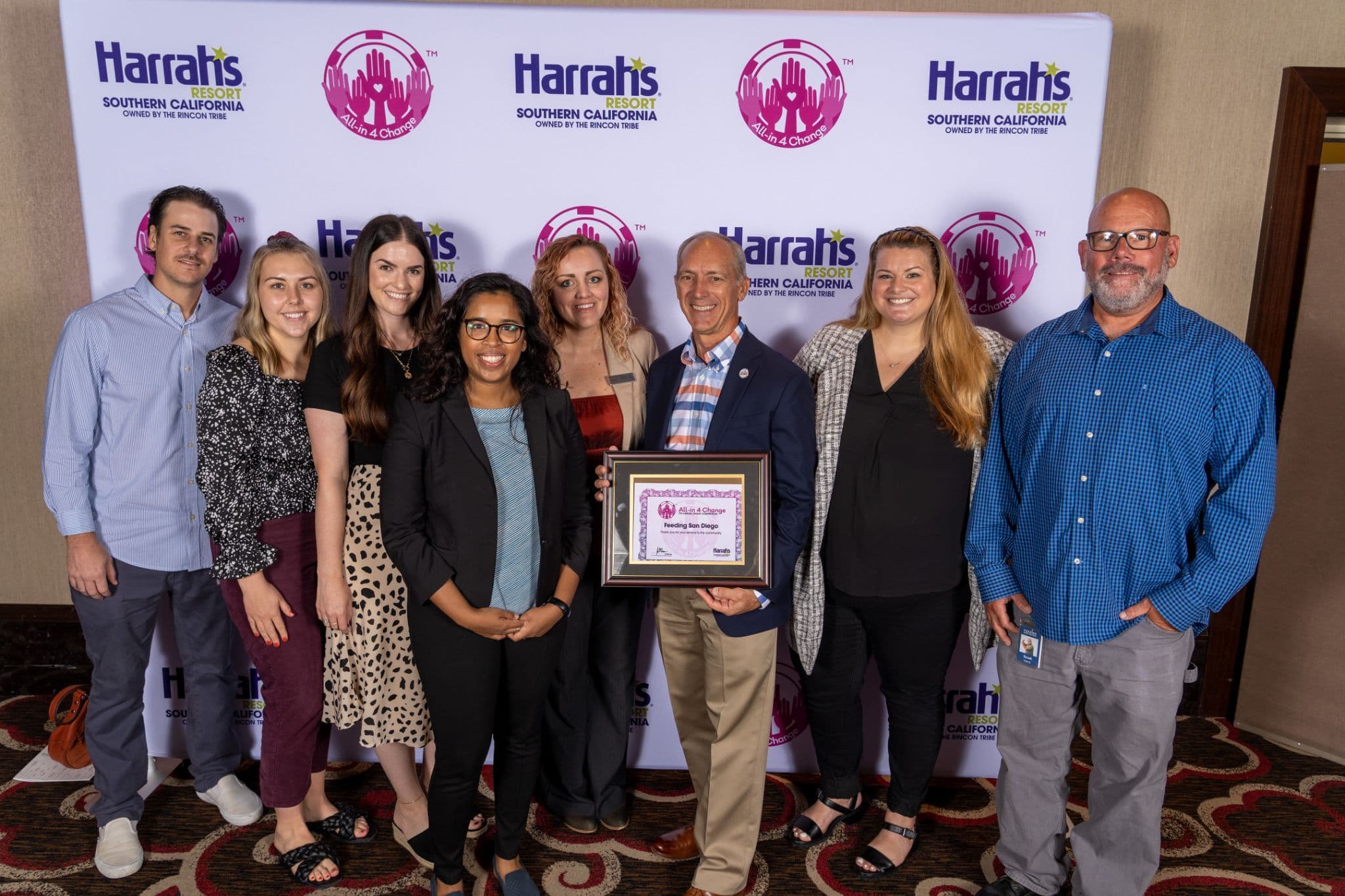 2nd Place for $25,000: Canine Companions for Independence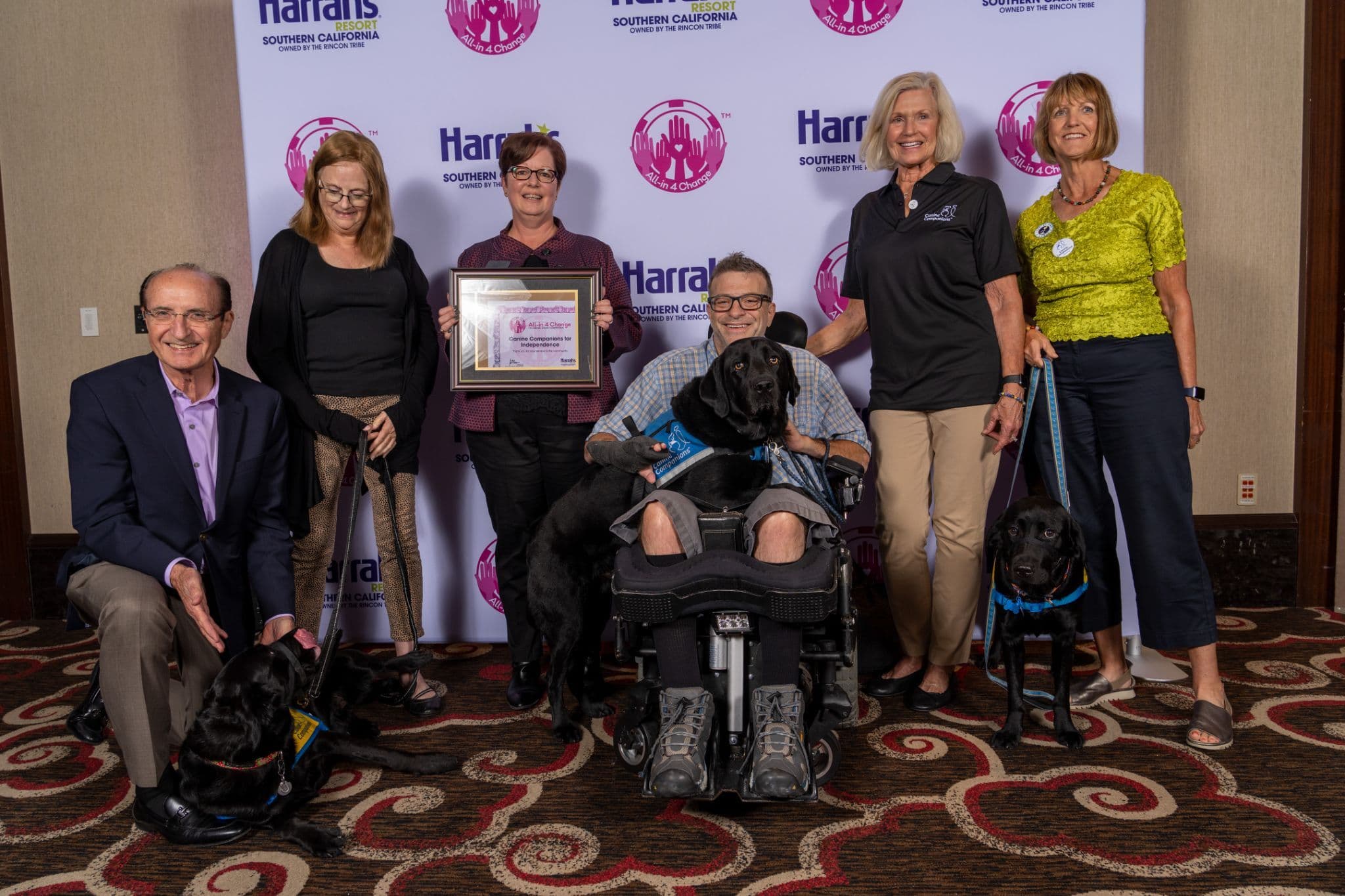 3rd Place for $15,000: Navy Marine Corps PROUD Foundation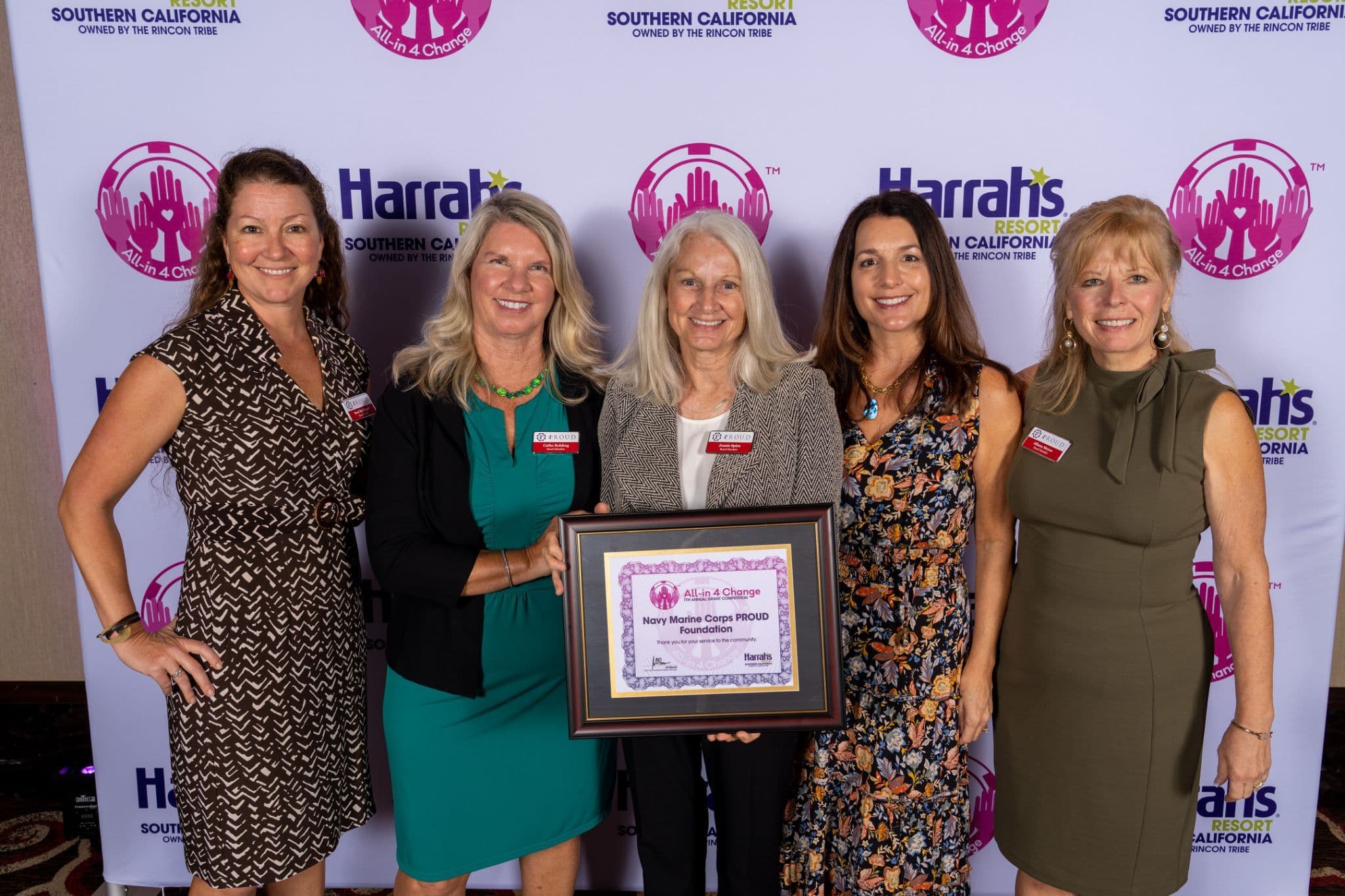 4th Place for $10,000: Armed Services YMCA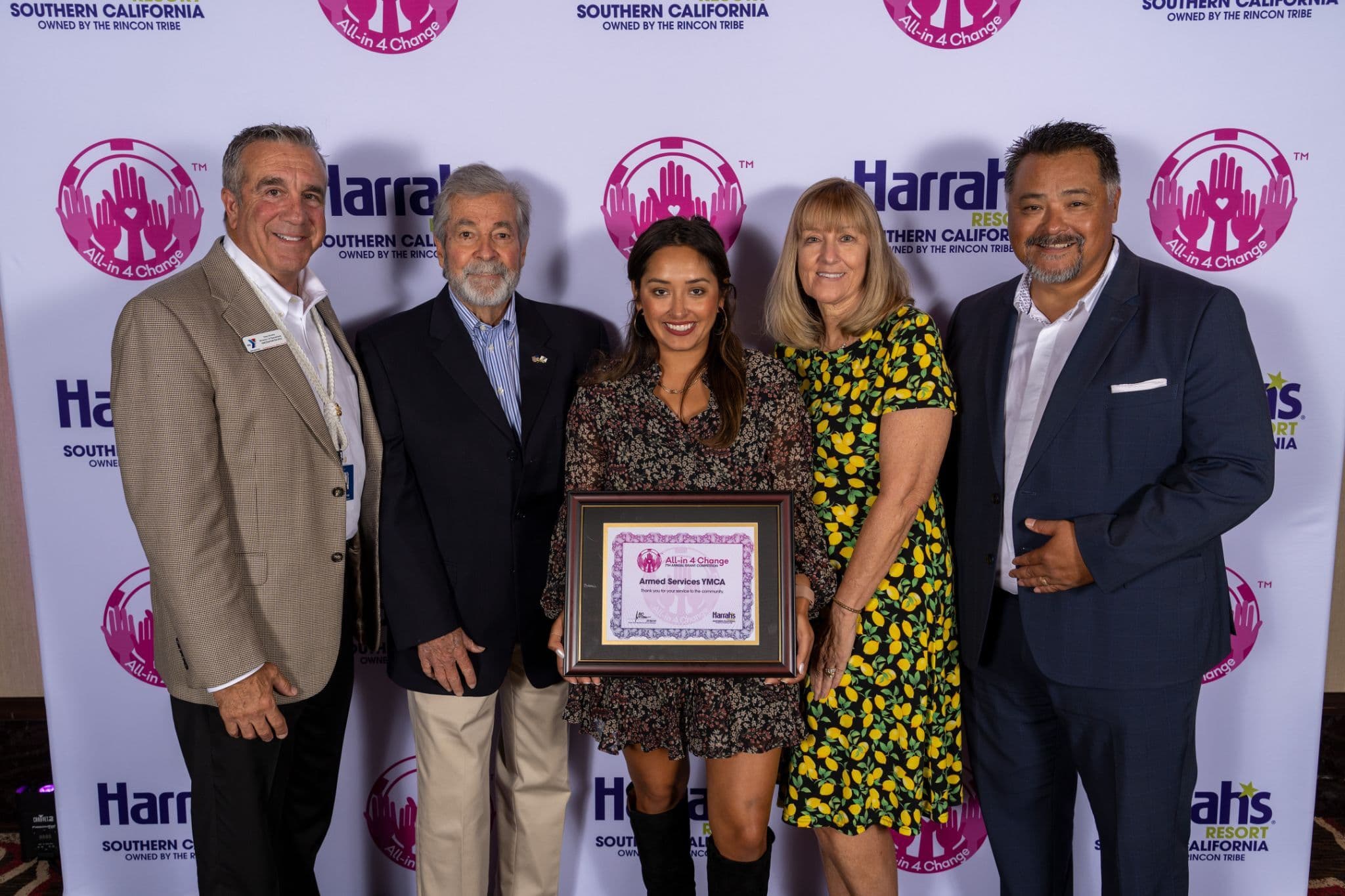 5th Place for $5,000: The Elizabeth Hospice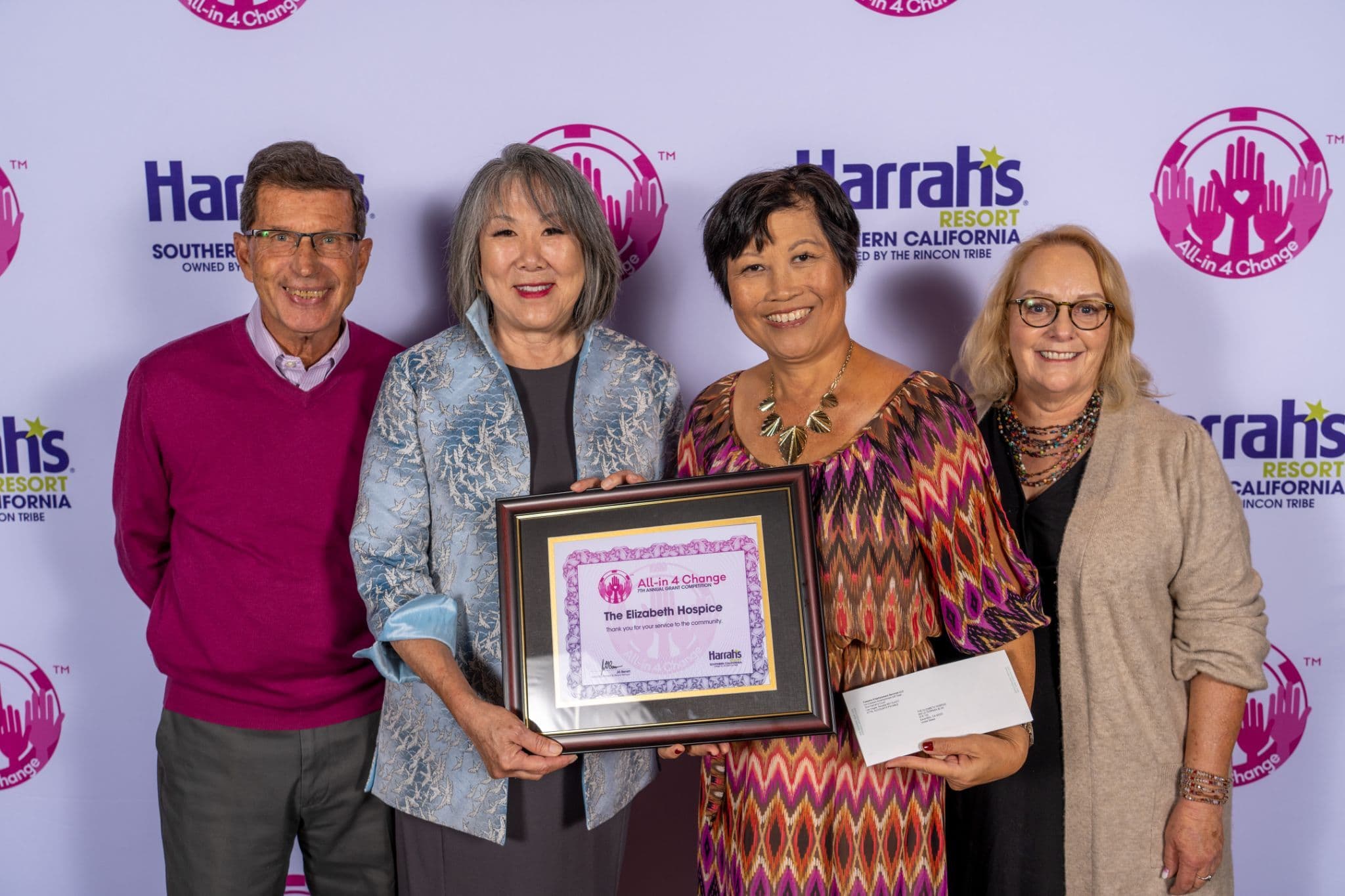 Honorable Mentions (each receiving a cash grant of $4,000)
Michelle's Place Cancer Resource Center

Helen Woodward Animal Center

Support the Enlisted Project

Trauma Intervention Programs of San Diego

Community Transition Academy

Reality Changers

Trans Family Support Services

North County LGBT Center

Operation Homefront

Wings of Change
But the good times aren't done yet! In addition to the $150,000 in grants from Harrah's Resort SoCal, the Rincon Band of Luiseño Indians also generously awarded an additional $75,000 in cash to three deserving nonprofit organizations. The Final Honor received $40,000, ResQue Ranch received $25,000 and $10,000 was awarded to the Burn Institute.
It feels great to do good! Do you have a favorite non-profit that you'd like to see go All-in 4 Change? Nominate them in 2023! Keep your eyes peeled for the nomination phase next July. Until then, be sure to keep the good work going!