As a seasoned Funner Californian, you know that the giving season at Harrah's Resort SoCal never stops. From the annual All-in 4 Change program that provides local nonprofits with much-needed cash grants, to volunteer days both at the resort and in the community, giving back to those who need it most is a 24/7 responsibility that the team in Funner, CA keeps near and dear to their hearts. But while showing the community some love is a year-long marathon, Giving Tuesday is an all-out sprint!
Giving Tuesday takes place annually on the Tuesday after Thanksgiving. On this day, community leaders and volunteers nationwide take part in giving back in a big way. "Caring for the communities in which we live and work has always been a priority. Giving Tuesday was first started in 2015 and is a tradition that teammates look forward to each year. This day is near and dear to my heart as it occurs in the time of year when we're giving thanks; it means so much to be able to give back to those in need and/or less fortunate," says Jill Barrett, general manager of Harrah's Resort SoCal. And this year was made even more special with the avid participation from the mayor of Funner, California — Mayor Jane Lynch!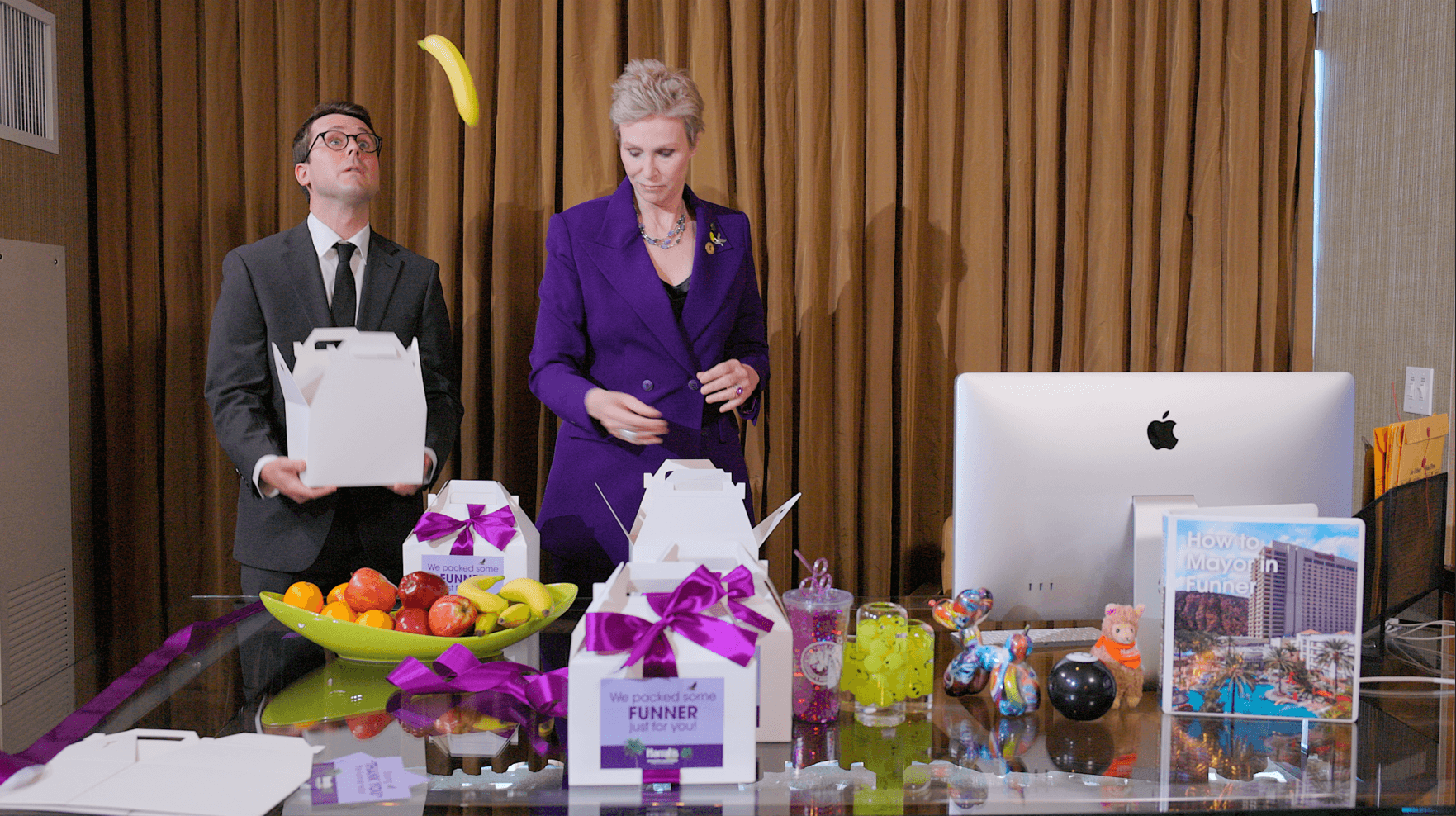 Mayor Lynch was hands on at Harrah's Resort SoCal, helping pack lunches for #HashtagLunchbag that would be delivered to people at CalFire Pauma Valley, the Rincon Fire Station and Interfaith Community Services in Escondido. With her trusty falcon, Floyd, by her side, she encouraged the citizens of Funner to take part in this momentous day throughout San Diego County. "As mayor of Funner, CA, it is my honor to be here and to inspire others to volunteer. I can't tell you how thrilled I am to be working alongside so many incredible people," says Mayor Jane Lynch.
In all, 125 Harrah's Resort SoCal team members helped the following charities:
Canine Companions for Independence

Helen Woodward Animal center

Armed Services YMCA

USS Midway

Habitat for Humanity

Feeding San Diego

Escondido EcoVivarium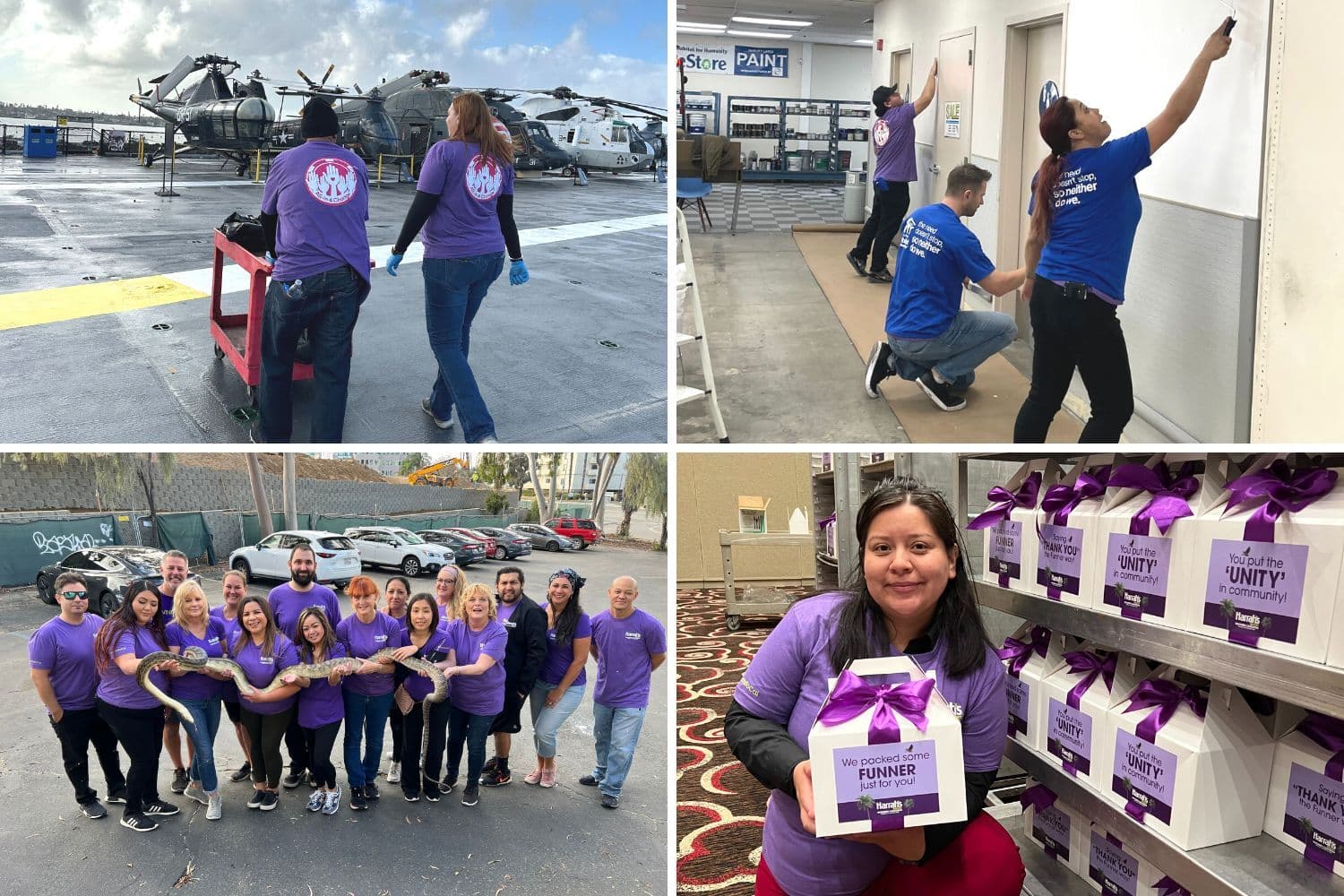 Giving Tuesday is by far the biggest day our team members give back, but by no means is it the only day. Check out more ways team members go all-in on giving back all year long at:
HarrahsSoCal.com/Community
.