We are excited to announce all new room packages to make your next stay Harrah's Resort SoCal more memorable! Choose from one of three new upgrades to make your stay extra special: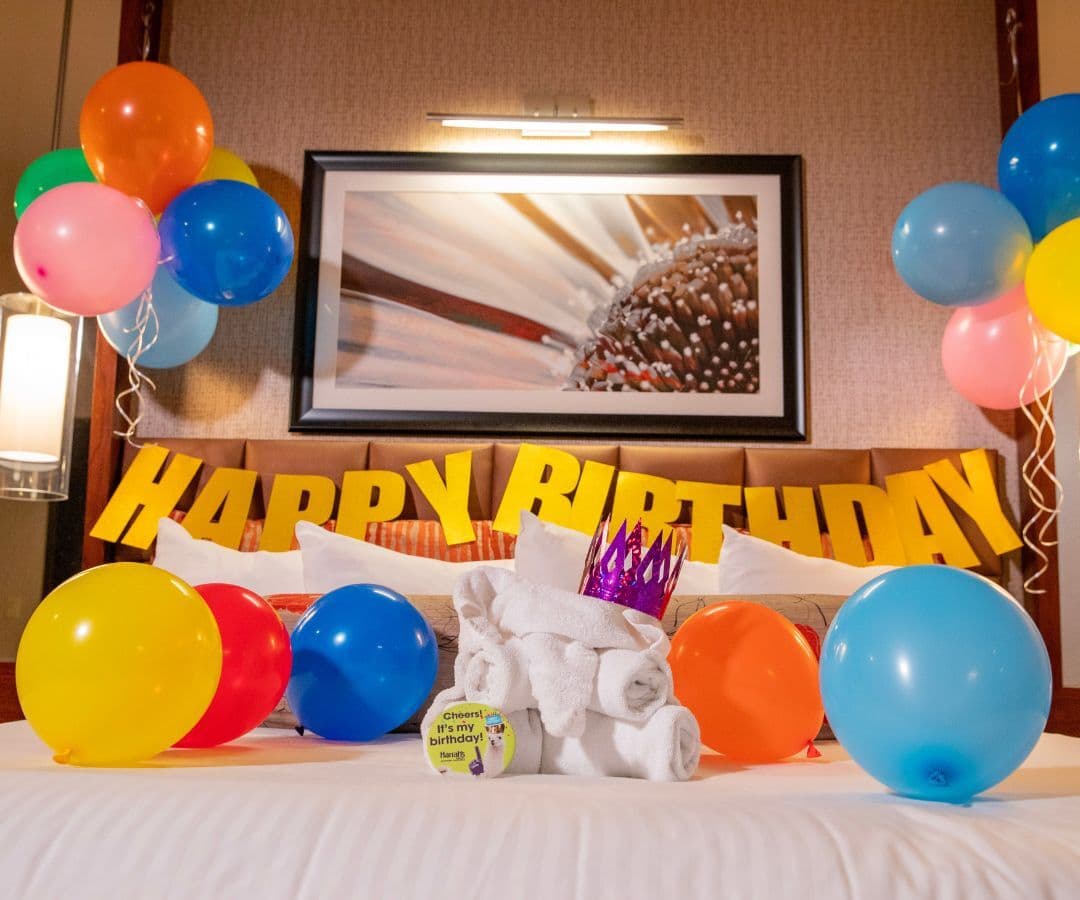 Birthday

What better way to celebrate your birthday than by having a Funner time? Upon entering your room, you will be greeted with birthday balloons, an origami towel animal and a birthday banner.
Price: $50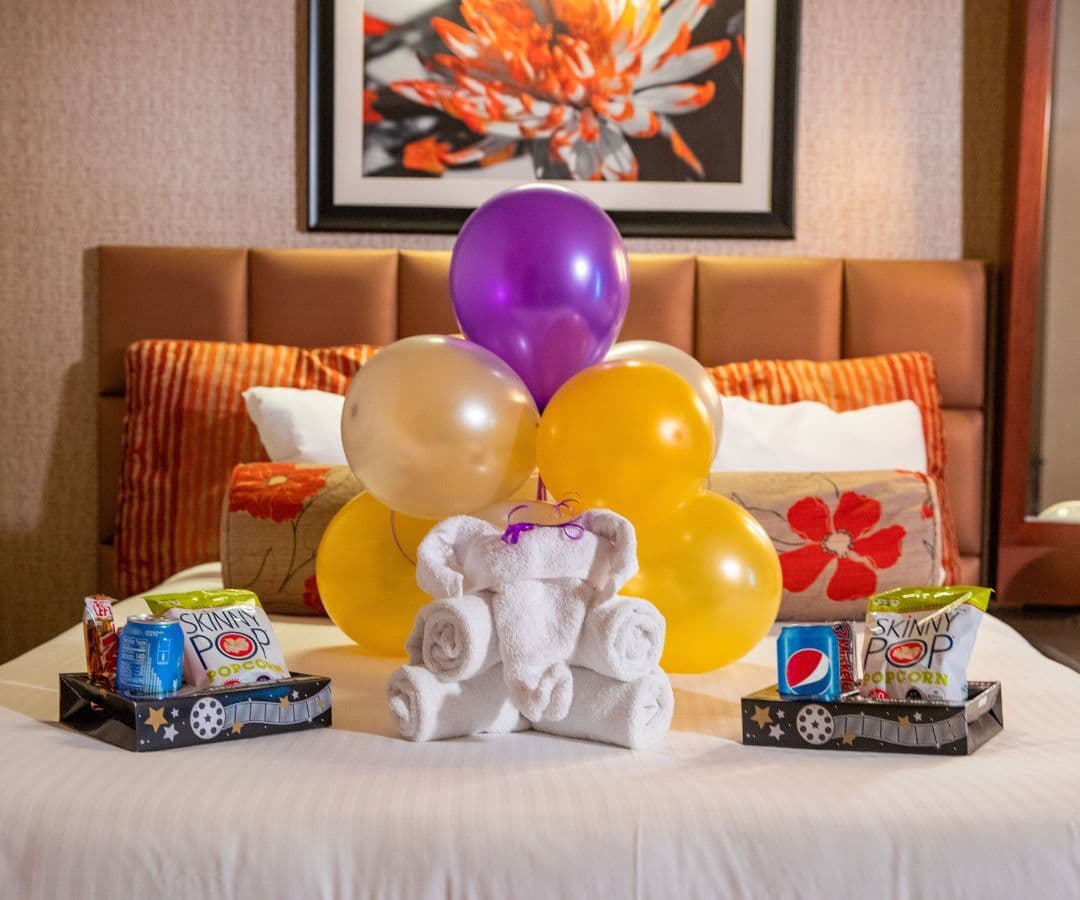 Movie Night
Sometimes a night in is just the R&R that you need. For a group of either two or four, you'll each get popcorn, candy and a Pepsi to enjoy your feature presentation. Not to mention, a little extra fun with balloons and an origami towel animal.
Price:
2 guests: $40
4 Guests: $75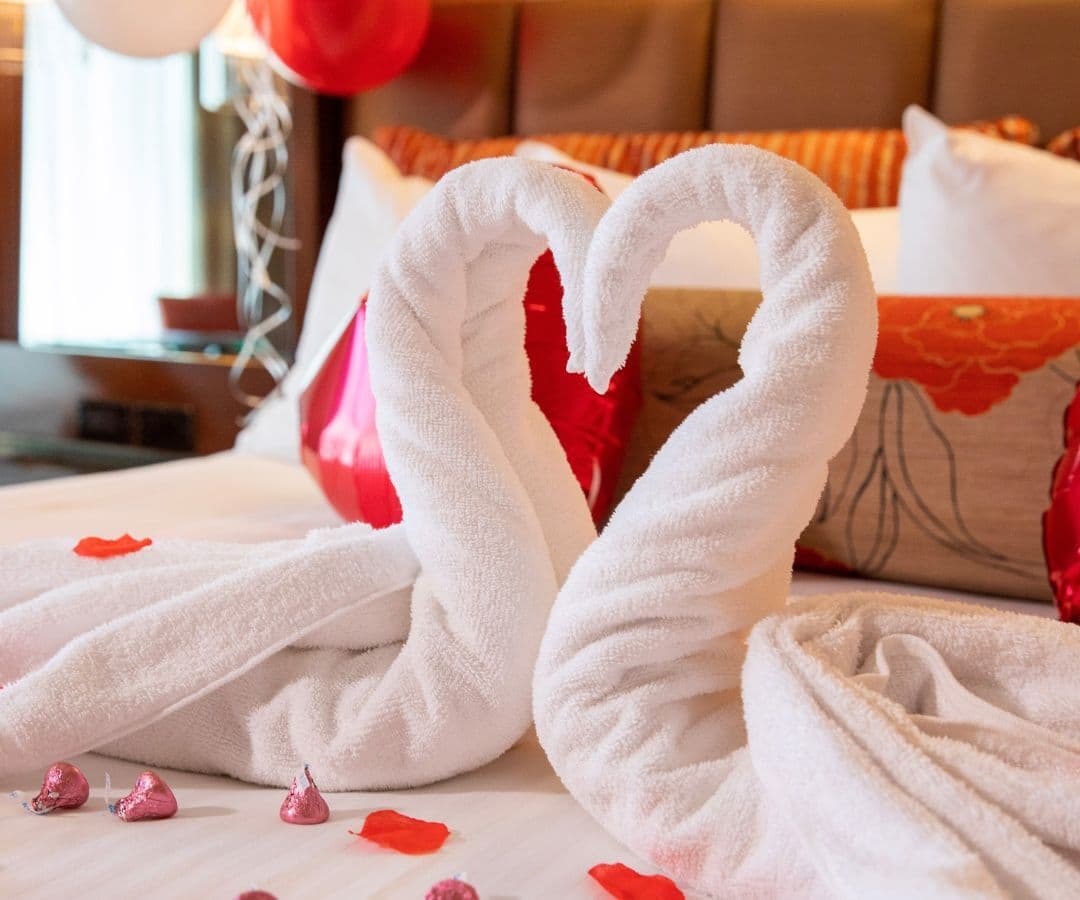 Romance
Are you a newlywed or have an anniversary coming up? Surprise your significant other with the Romance Package! Complete with heart balloons, Hershey's chocolates and felt rose petals sprinkled across the bed.
Price: $50



Are you thoroughly excited now too? Get in a Funner state of mind and add one of these fun room packages to your next stay!