You've heard of "new year, new me," right? Well here at Harrah's Resort SoCal it's "new year, new animal" because Lunar New Year hops into Funner, CA on January 22nd with the year of the Rabbit! Although the Rabbit is often shy and timid, it is also silly and curious. And in 2023, we will be our most silly and curious selves at the resort voted Best in Funner, CA! What better way to start than with new and highly sought after Caesars Rewards cards?
Are you new to Caesars Rewards and curious about these new cards like our friend, the Rabbit, would be? In addition to the traditional cards like Gold, Platinum, Diamond, and Seven Stars®, Caesars Rewards also offers seasonal, collectible cards. For those who love football, you can still snag an official NFL card featuring your favorite team before the season ends. Or maybe you are a military veteran. Well Caesars Rewards thanks you for your service and offers a Salute card just for you. But the newest card features our silly and curious animal friend for 2023, the Rabbit!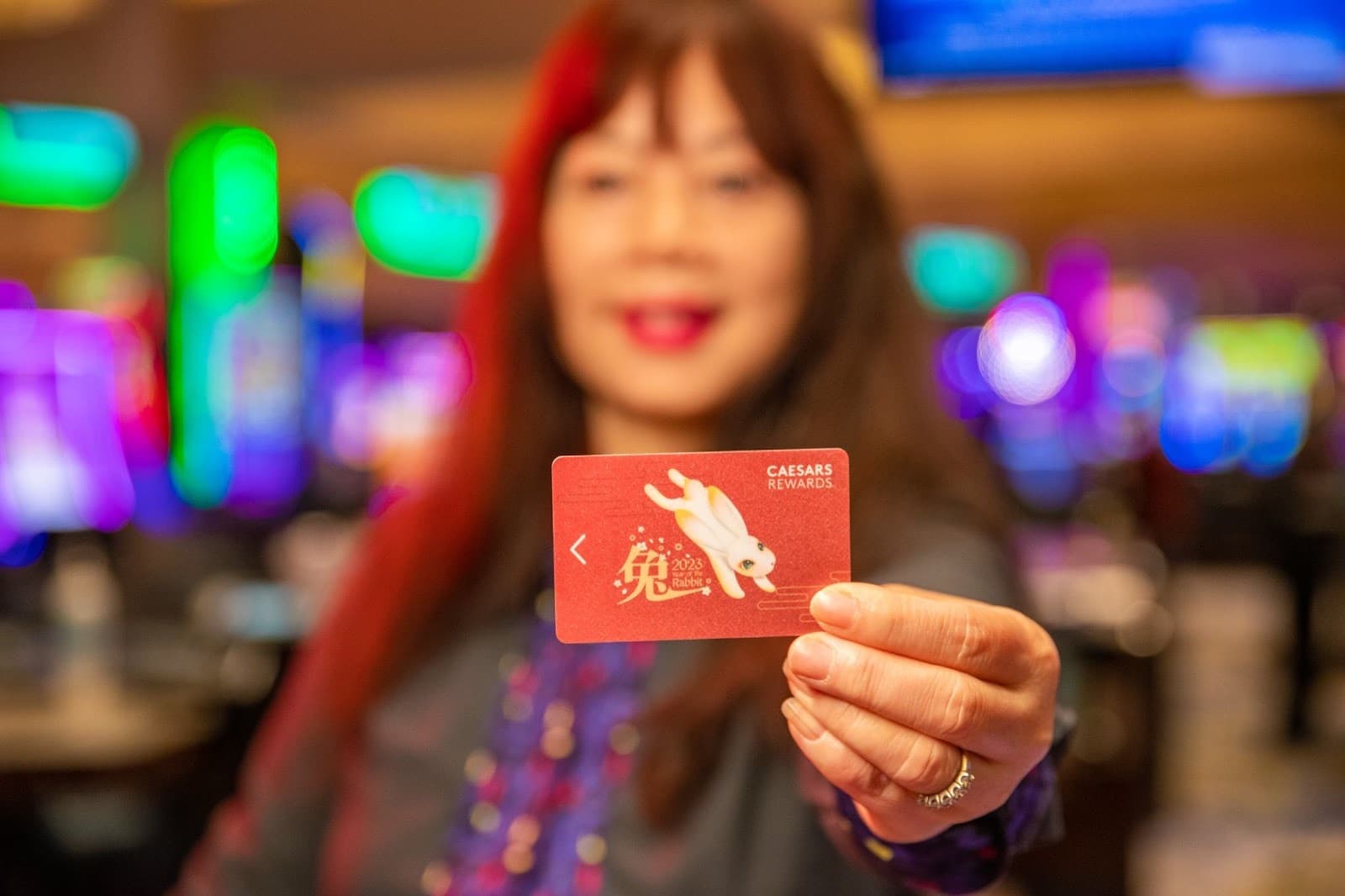 Even though this is just the beginning of the Lunar New Year, these limited-edition cards will not last all year. In fact, they are some of Harrah's Resort SoCal's most popular Caesars Rewards cards and quantities are extremely limited. They've been known to run out the first week! Getting your hands on one of these cards is a truly big win.
The exclusive Lunar New Year Caesars Rewards cards are now available at the Harrah's Resort SoCal Caesars Rewards Center. Grab one now before they hop off! And don't forget to swipe your brand new Year of the Rabbit card or hand it to a Table Games team member before you play. Who knows, maybe you'll be our next big Impressive Progressive winner!