Mayor Riggle, Mayor of Funner, CA, had a bit of fun here recently at Harrah's Resort SoCal. As you know, Mayor Riggle has had a lot of accomplishments during his mayoral term in this great city. He's constructed golden waterfalls, gilded every possible food and cocktail you can imagine for your dining pleasure and opened his vault of personal riches for you to win including his Impressive Progressive jackpot and Mayor's Millions gaming events. And why shouldn't he? He swims around in a pool of gold coins most of the day! Nothing screams regality like a swan dive with a golden splash right? Eager to please our gamers yet again, Mayor Riggle provided a regal night of fun for his residents with his latest event, Riggle's Riches.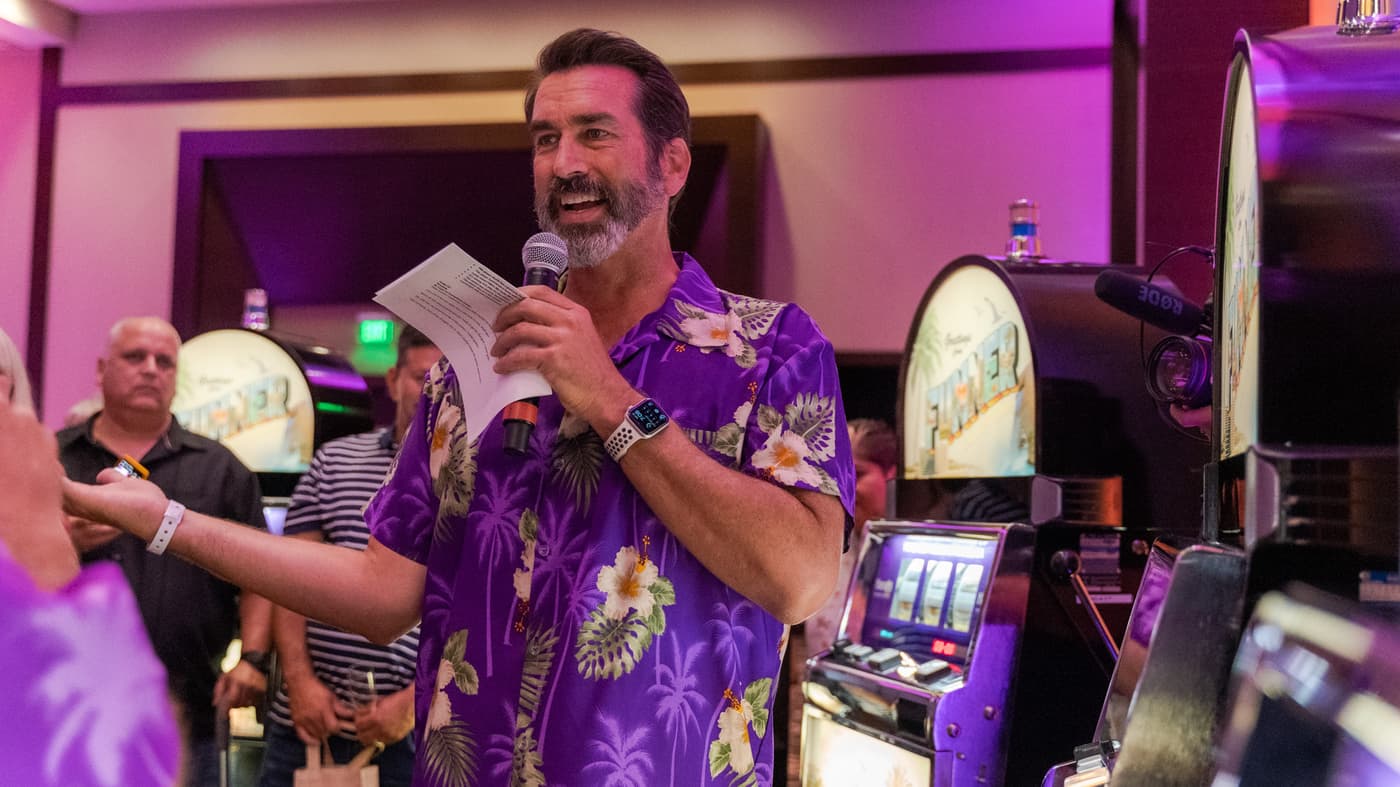 The Mayor is a bit of a gamer, in case you didn't know. While he usually keeps his gaming skills honed in his ultra luxe and posh private gaming den (think every gaming scene in the James Bond movies, but with more gold!), he instead let the citizens of Funner catch a glimpse of his sweet slot spinning skills as he set a high score for his fellow players to beat. He shook a few hands and gave a few speeches as well. You know, the mayoral stuff.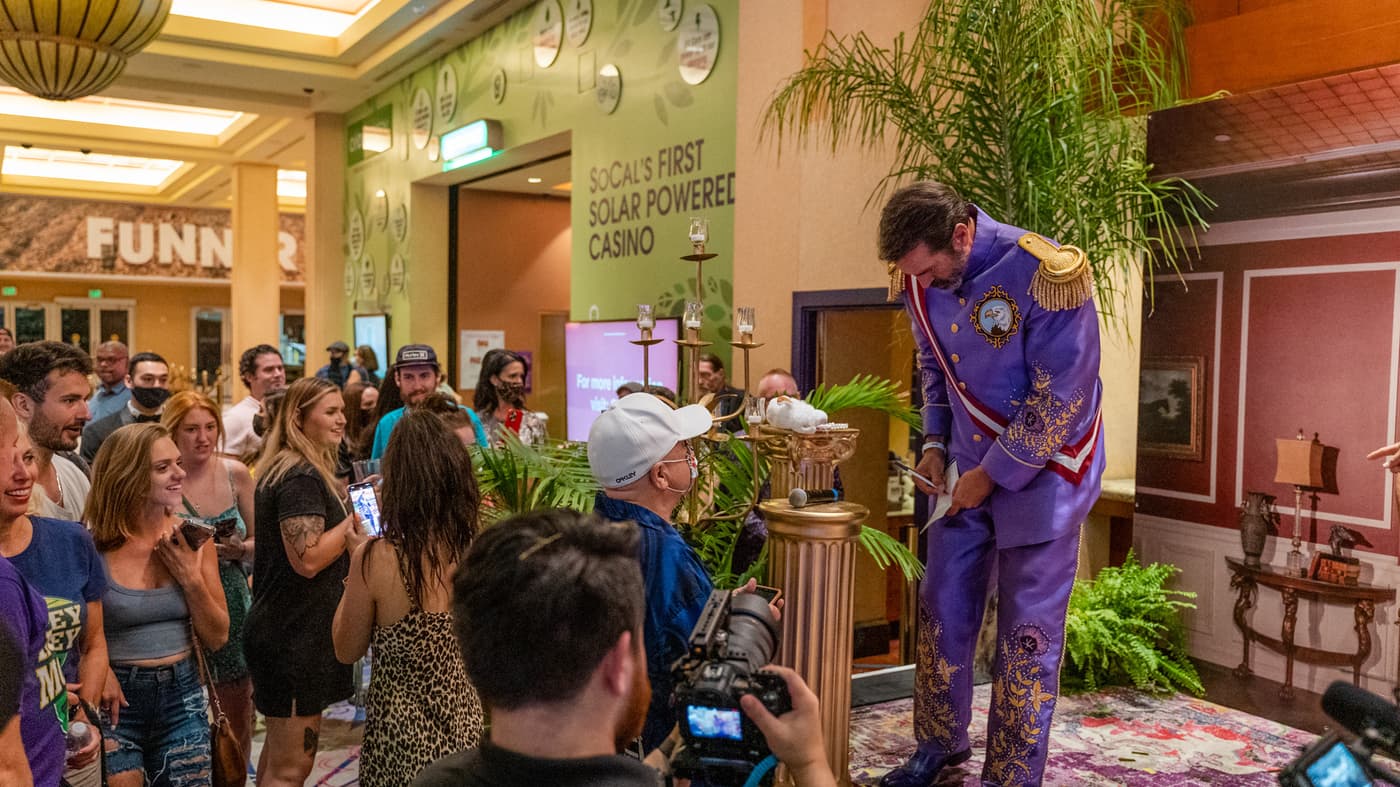 He also had a trick up his sleeve. A giveaway of grand proportion for you, the people. Being a fan of nostalgic game shows, Mayor Riggle decided to host a little game show of his own. What's the fun in simply giving away money when you can "make a deal"? The rules were simple: Game like you've never gamed before. Rack up credits on your Caesars Rewards card and swipe them for a chance to win some grand Mayoral loot. What kind of loot exactly? Just a few special items from the Mayor's personal collection. Baby grand pianos, thrones, gilded roller skates and a special putter, you know, the usual.
It was a night that only can be experienced in Funner, CA. We played, we laughed, we danced and, oh yeah, we gave $40K to one lucky winner! Want in on the fun? Don't forget to sign up for your very own Caesars Rewards card and get in on the gaming fun. After all, the Mayor is always checking in on his Funner brethren across his lands. The next time you're placing a bet on your favorite table or spinning your favorite slot, keep an eye out because he might just open up his vault again!